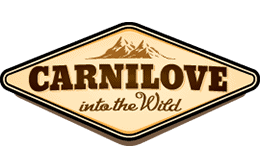 Nourish your Dogs & Cats with Wild-Origin Meats
Carnilove foods are formulated with respect for the natural origins of cats and dogs. Containing up to 80% wild-origin meat, along with forest fruits, vegetables and herbs, these grain and potato free diets are a natural source of amino acids, important vitamins, antioxidants and other essential nutrients. Carnilove complete cat and dog foods are available in dry and wet varieties along with a selection of both soft and crunchy snack treats.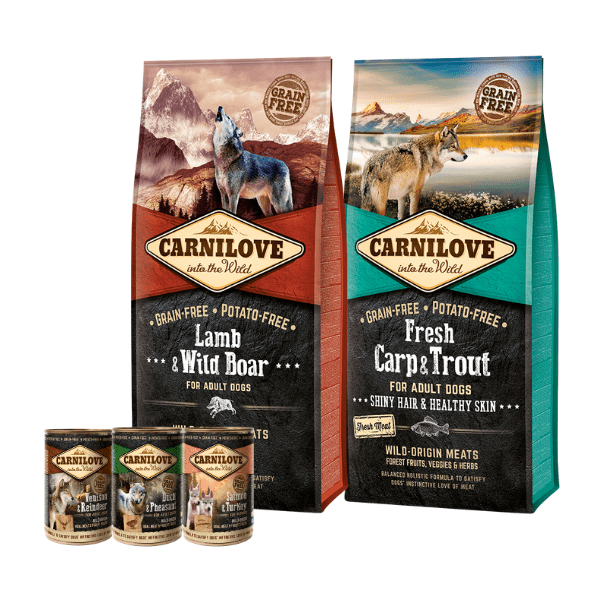 Carnilove Dog Food
Choose from a variety of wild-origin meat recipes such as Duck & Pheasant, Lamb & Wild Boar or Salmon & Turkey. Available as complete dry dog food (70% meat), complete wet food which can also be used as a topper and the fresh dry food range which contains 80% meat, 20% forest fruits, veggies and herbs. All Carnilove Dog foods are grain and potato free.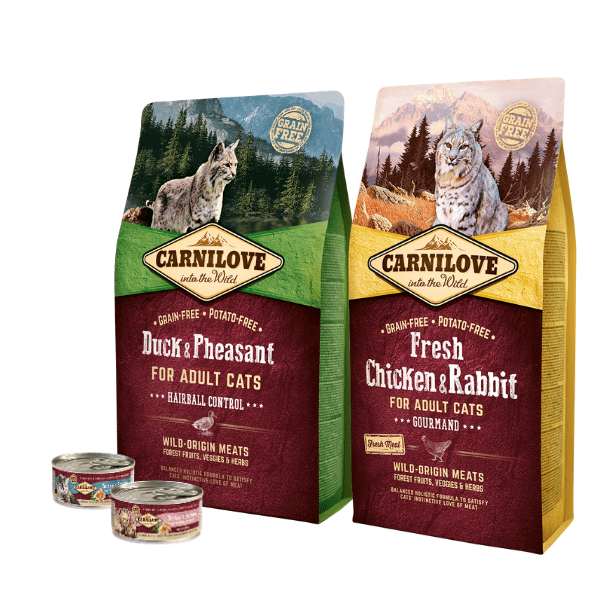 Carnilove Cat Food
All of Carnilove's cat food recipes are bursting with top-quality natural ingredients that are irresistible to even the choosiest of feline gourmands. Our cat foods are available as complete dry food (70-75% meat), fresh dry food (80% meat including fresh meat) and complete wet food, which can also be used as a topper.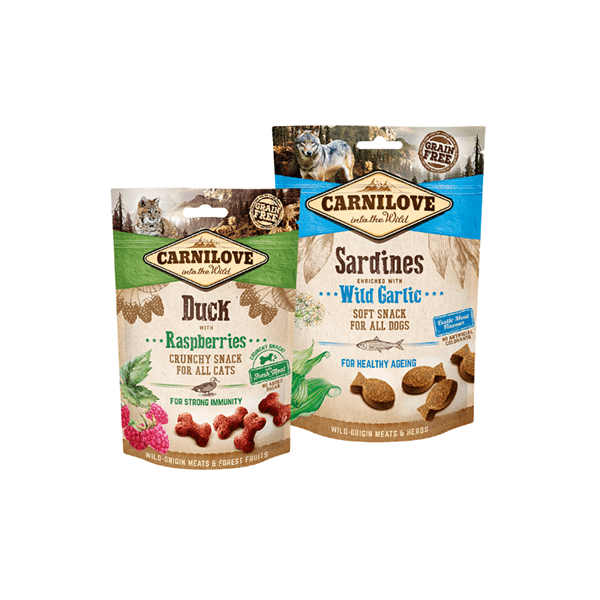 Carnilove Treats
Discover our range of semi-moist and crunchy snacks for dogs and cats. They contain no artificial colours, preservatives or flavourings and are available in a range of delicious flavours.